St. Mary's Church and Fetcham Park Celebrate King's Coronation With Flower Festival and Picnic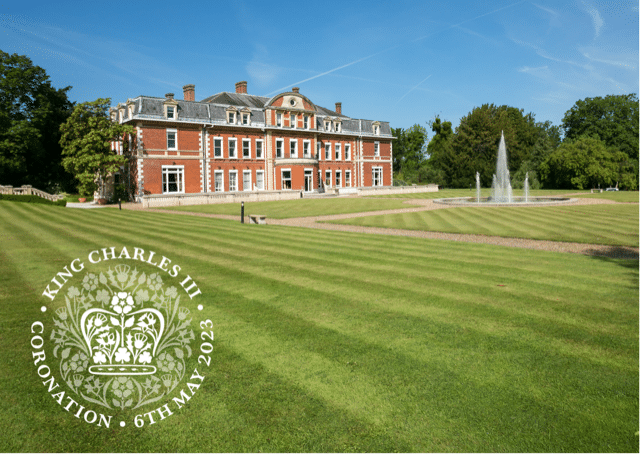 St. Mary's Church in Fetcham is celebrating the Coronation of King Charles III with a flower festival from Friday 5th May until Monday 8th May 2023.
'Flowers fit for a King' will be on display inside the church with arrangements inspired by, and reflecting, the interests and hobbies of the new King Charles. Admission is free and you can view the display within the normal church opening times.
On the Coronation of King Charles III, we are reminded of the restoration of the monarchy and the Coronation of King Charles II. Inside St Mary's, there is a painting on oak boards of the Stuart Coat-of-Arms that is dated 1660, the year of the Restoration of the Monarchy. Few such paintings have survived. However, this painting has been "protected" by a coat of bitumen varnish.
As part of St. Mary's celebration, our business centre at Fetcham Park will open its gardens on Sunday 7th May from 1 pm – 4:30 pm for visitors to the church to enjoy a picnic in the grounds and listen to music played by local artists.
Visitors are welcome to bring their own picnic, chairs and rugs. Tea and cake will also be available in the church hall.
Everyone is welcome. All children under 18 years of age must be supervised by an adult. Toilet facilities are available at St Mary's church hall. For this event the House will not be open and pets are not allowed. Free parking is available at St. Mary's and Fetcham Park.
St. Mary's is a short walk from Fetcham Park but there are steps which are unsuitable for wheelchair users.
For more information visit: www.stmarysfetcham.org.uk
Find out more about Fetcham Park: www.fetchampark.co.uk