Celebrating International Women's Day 2023 at Parallel House
To mark this year's International Women's Day on 8th March, we profile a selection of the female professionals and business owners based at Parallel House.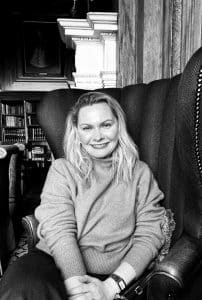 Kristina Amos, Finance director at Ayer Associates Ltd    
Ayer Associates Ltd was founded in April 2015 by Kristina's husband, Roger Amos, with Kristina joining him a few months later. Ayer Associates is a firm of Chartered Surveyors providing lead consultancy, project management, building surveying, quantity surveying and facilities management consultancy services to a variety of public sector clients across the UK. The team of over 20 people deliver services to a variety of clients and projects including major project programmes with the Imperial War Museum, Lambeth Council, Harrow Council, Richmond Council, Wandsworth Council, the NHS, and numerous housing associations across the UK. As the business has grown from a start-up to an established business and one of the leading Chartered Surveying companies in the South, Ayer Associates has also been able to support some excellent community benefit initiatives including being the headline sponsor for the Street Child United Cricket World Cup in partnership with the Surrey County Cricket Club Foundation.
https://www.ayerassociates.co.uk/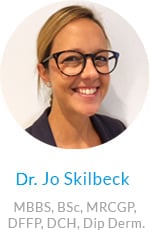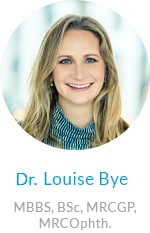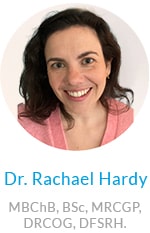 Dr Joanna Skilbeck, Dr Louise Bye and Dr Rachel Hardy at SurreyGP
SurreyGP is a private GP practice founded in 2008 by Dr Rachel Lewis. Based at Parallel House, SurreyGP celebrate its 15th anniversary in 2023 as a practice providing leading consistent care.
Dr Joanna Skilbeck
Dr Joanna Skilbeck joined SurreyGP permanently in September 2018 after working with the team for over 7 years as a locum. She's an exceptional, kind, caring and professional doctor with a special interest in skin problems and offers Cryotherapy treatment. Dr Jo trained in London before dedicating herself to the GP practice in Surrey and became Medical Director in 2020.
Dr Louise Bye
Dr Louise Bye qualified from Guy's, King's and St Thomas' Medical School in 2005 and qualified and worked as an eye doctor/surgeon (MRCOphth) in London including working at the world-famous Moorfield's Eye Hospital before training to become a GP. Dr Bye worked in both rural and urban GP settings during her training and enjoyed training in a leading practice in primary care research, working in the NHS for 16 years before becoming a private GP. Dr Bye highly values a holistic, warm and friendly approach to her consultations and the continuity of care for patients in our private practice.
Dr Rachael Hardy
Dr Rachael Hardy qualified at the University of Bristol with her MBchB and BSc. Following jobs at Frimley Park and Kingston hospitals she completed her GP training in Guildford gaining her MRCGP. She favours a holistic approach to medicine, and values taking the time to understand and get to know patients in order to best address their problems. Dr Rachael Hardy also holds the DRCOG and DFSRH qualifications in gynecology and family planning and as a mother to two children understands some of the unique challenges women's health and parenthood can represent. She splits her time between SurreyGP and the NHS, bringing the benefits of her up to date NHS experience to the practice.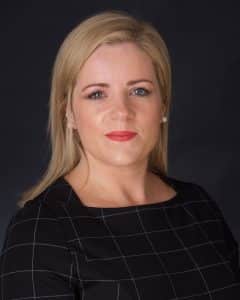 Maria Lawless, HR Consultant, Signature HR Personalised HR Solutions Ltd.
Maria is owner of Signature HR, an established and trusted HR consultancy, offering practical, solution-based advice, centred on business needs – not just what the guidelines say. From recruitment to training and development, Signature HR cover all areas of the employee lifecycle, and support clients across all sectors, including private, non-profit and charitable organisations.
With over 15 years' experience in all sizes and types of organisation, Signature HR possess not only HR, but also operational, managerial and business partnering experience, from a variety of sectors. The team has held roles in retail, construction, engineering and facilities management, as well as financial services. Maria and her team of associates have a fantastic track record for delivering great results, acting as anything from a fully outsourced Human Resources Department to delivering complex HR projects, change management and growth strategy for larger corporates.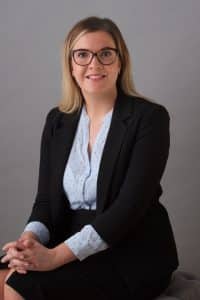 Lauren Moir, Associate Solicitor, rhw Solicitors LLP
Lauren Moir is a family law solicitor who specialises in divorce and financial matters, private child arrangements, cohabitation and separation agreements, pre and post nuptial agreements, injunctions and various other family law matters. Lauren has a passion for breaking down the legal jargon for her clients, whilst showing empathy during what may be one of the most difficult times in her client's life.
Lauren obtained her law degree at the University of Sussex. She later studied the Legal Practice Course (LPC) at the University of Law in Guildford, achieving a Master of Laws in Professional Practice with distinction. Whilst studying, Lauren trained and qualified as a Solicitor at a high street firm.
Lauren is a member of Resolution. Resolution members are committed to a code of practice which involves "promoting a constructive approach to family issues that considers the needs of the whole family." Lauren is an advocate for resolving matters both swiftly and amicably where at all possible.
In her free time, Lauren enjoys walking her dog (or rather that may be the other way around at times), travelling and completing DIY projects with her partner.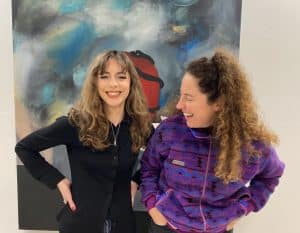 Dominique Frazer and Lauren Thompson, New House Art Space
A little further afield, New House Art Space is a creative community based in central Guildford. Founder Dominique Frazer and gallery curator and studio manager, Lauren Thompson, have created an inspiring and inclusive space for all to be creative and grow their artistic disciplines and businesses. New House was earmarked for demolition. But in late 2021 the team behind The Boileroom Music and Art Studios took on the building. During the next few months the building was refurbed to accommodate 20 artist studios as well as a cafe, reception and gallery and event space. The team host exhibitions and events in the space featuring emerging, established and international artists.
HYSTERICAL Exhibition
Wednesday 8th March, 7pm, at New House Art Space, Bedford Road, Guildford, GU1 4SQ Register via the link: here. 
Historically throughout literature and language, women have often been perceived rather than understood. And, when expressing their feelings or challenging social and societal situations; risk being labelled as 'hysterical'; falsely influencing the ways in which audiences respond to their work. For this year's International Women's Day, our exhibiting artists are sublimating their personal experiences of this in defiance of this archaic perception.
To find out more about flexible office space or to hire a meeting room at Parallel House get in touch with the team on 01483 230 300 or email info@parallel-business.co.uk